We have developed this unique skin cleansing brush to emphasize that every skincare junkie should have the best opportunity to have clean skin.
Combining the biggest beauty trends with the latest technology, our solution can help you achieve flawless skin.
The My Dermatician ™ skin cleansing brush uses pulsating vibrations to help dislodge dirt, makeup, and grime. Start and end your day with one of the five speeds for a clear complexion.
5-Speed Vibrating Technology
The five-frequency variable speed gently exfoliates by using vibrating technology.
Lower speeds are designed to help alleviate tired and puffy skin, as well as dark circles around the eyes.
Medium-frequency pulsations focus on wrinkle-prone areas, de-stressing expression lines, brightening the skin, and restoring the skin's elasticity and firmness.
Waterproof & Anti-Bacterial
Our skin cleansing brush is made with skin-friendly, environmental-friendly, and water-proof silicone, which is safe and non-irritating. The microporous structure helps prevent bacteria.
Each skin cleansing brush has five-frequency variable speeds that use vibrating technology to dislodge embedded debris.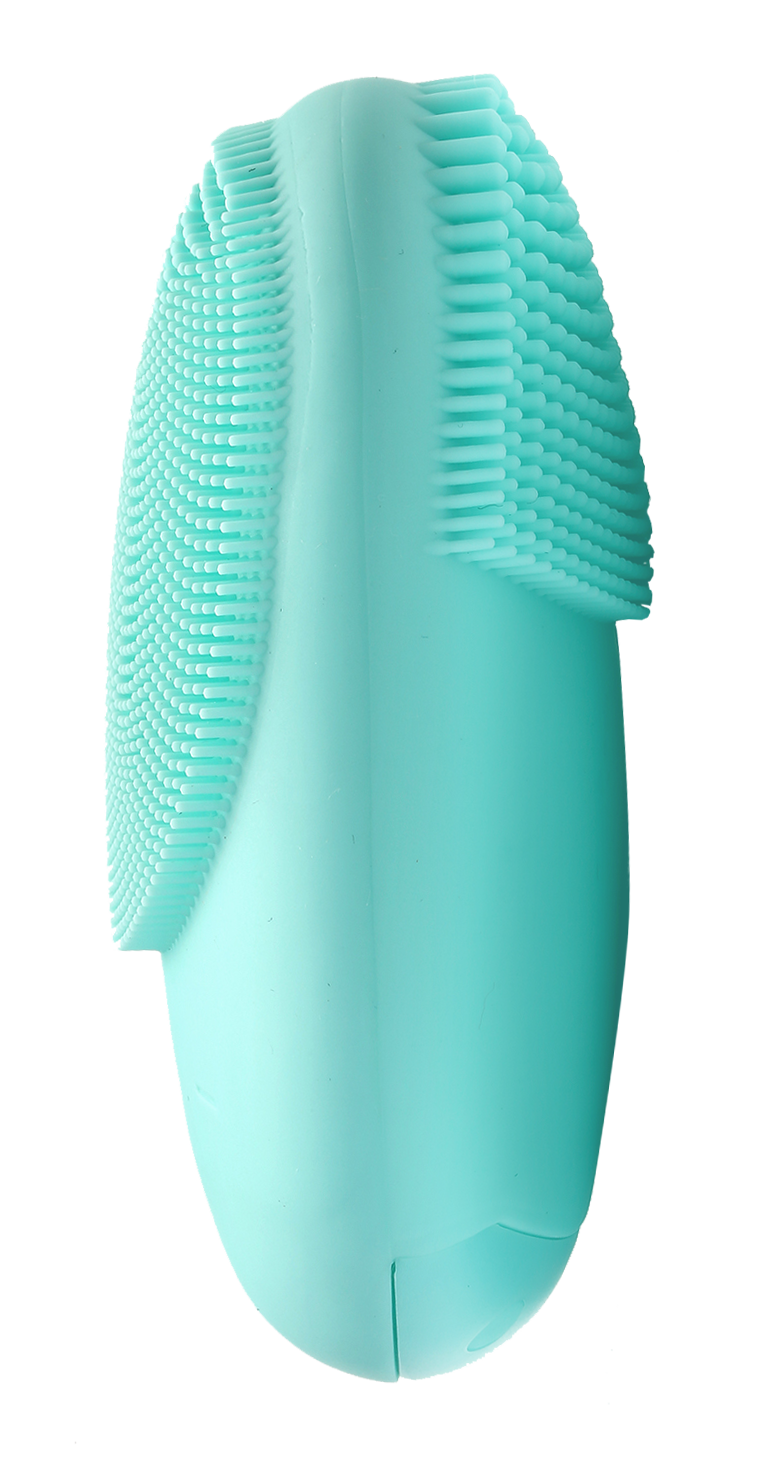 3,000 touch points densely arrayed like a matrix remove the tough impurities.
Touch points on the front side are recommended to clean the everyday oils and residual makeup residue from the face.
The unique silicone points on the back are designed to help more problematic areas and /or body acne.
The battery fully charges after two hours connected to the provided USB rechargeable cord.
The smart battery included with the My Dermatician™ skin cleansing brush has an intelligent reminder function which will automatically stop in three minutes, making it easy for you to cleanse your face for the perfect amount of time.
My Dermatician™ is a wireless device that charges through three metal points inside the stand. Once charged, you can enjoy five hours on a single charge!
1. After makeup removal, apply a pea-size amount of your favorite cleanser directly on the device.
2. Set the desired speed and pulsations are channeled through soft silicone touch-points, removing dead skin cells and cleansing pores of dirt, oil, and leftover makeup residue.
3. Move the device in a circular motion allowing the applied cleanser to foam.
4. Switch the speed level as you like to more effectively clean your face.
My Dermatician™ understands that with a busy lifestyle, cleansing your face may not be the most important thing on your mind, which is why we strive to make your life a little easier. Just like the professionals you may find in a salon or spa, we've used their technique to create our My Dermatician™ deep cleansing brush. Instead of spending hundreds at a fancy spa or a medical facility to get clearer skin, you can now achieve the same results at home! Explore our website and order your My Dermatician™ skin cleansing brush today!
stay connected - join our