5 Great Ingredients for Your Skin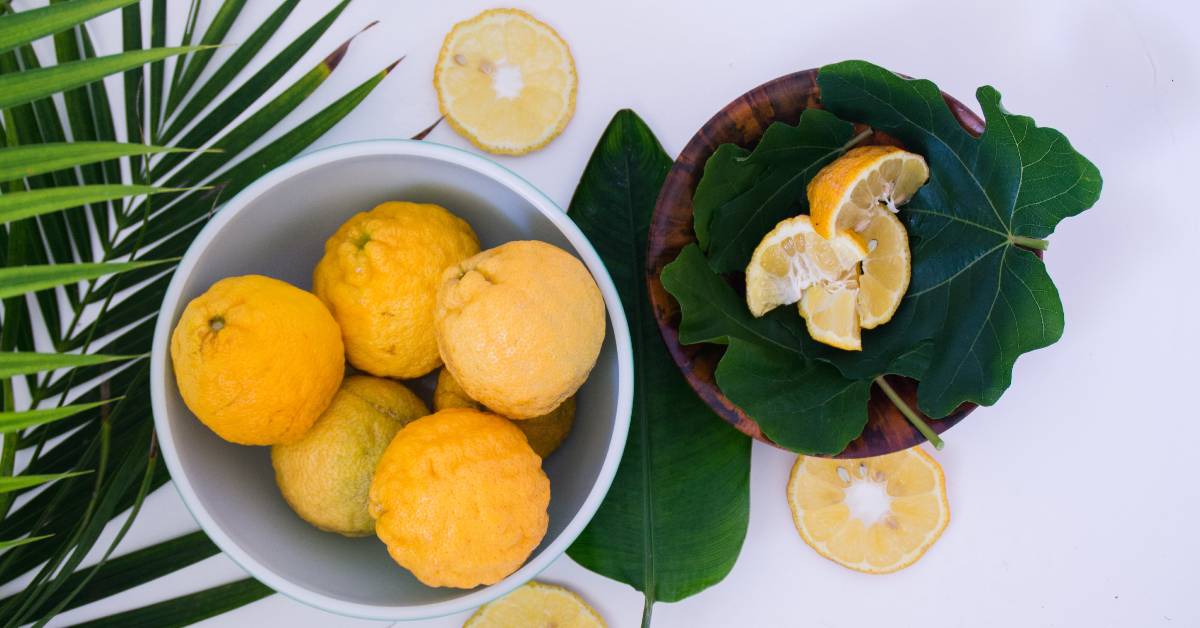 When you shop around for the perfect products for your skincare routine, it can take some trial and error, especially if you don't know what you're looking for. There are so many different skincare products available on the market, it can become overwhelming. In order to ensure that you're getting products that will cleanse your skin without causing irritation, you will need to look at the ingredients that make up each product. Many products contain harmful chemicals that do more harm than good, but in today's post, we will discuss five different ingredients that can help your skin thrive!
Once you have the right products, cleansing your face is easy, and at My Dermatician™, we make it fun, too! We've created the Sonic Cleansing Brush that can help open up your pores and dislodge built-up oil, dirt, and makeup, leaving you with clean, clear skin. Our cleansing brush is the perfect addition to your daily skincare routine and can help you achieve the skin you've always wanted. Check out our Sonic Cleansing Brush and place an order with My Dermatician today! In the meantime, continue reading to learn more about the ingredients you want in your skincare products.
Aloe Vera
Aloe vera is an ingredient commonly found in skincare products, and for good reason. This all-natural plant works great to soothe and calm, especially if you struggle with dry skin. Aloe vera is also rich in antioxidants and vitamins, which can help give your skin a healthier look. If you are someone who has dry or sensitive skin, look for skincare products that are high in aloe vera to help soothe any irritation or sunburn.
Tea Tree Oil
When you're dealing with stubborn or annoying acne, tea tree oil should be your go-to ingredient. Tea tree oil is naturally antimicrobial and antibacterial, making it the ideal remedy to treat tough blemishes. Often when your pimples become red and inflamed, it's because they are irritated. Using tea tree oil, or skincare products that contain tea tree oil, can help calm the redness while also fighting any germs or bacteria that may be lurking beneath the surface.
If tea tree oil isn't helping your skin the way you had hoped, you can also try My Dermatician's Pimple Dimple Acne Patches! These patches are designed to extract toxins, pus, and other gross things that could be causing your pimples to stick around. All you have to do is put one of our patches on, go to sleep, and let our patches do the rest. Place an order today!
Witch Hazel
If you or someone you know enjoys practicing or learning about homeopathic medicine, there's a good chance you've learned about witch hazel. Witch hazel is a staple home remedy for ailments such as cuts and bruises, but you may also find it listed as an ingredient in toners and moisturizers. This amazing ingredient can help control oil while also adding hydration to your face. If you also have stubborn acne, you may even find that using products that contain witch hazel can help with your acne as well!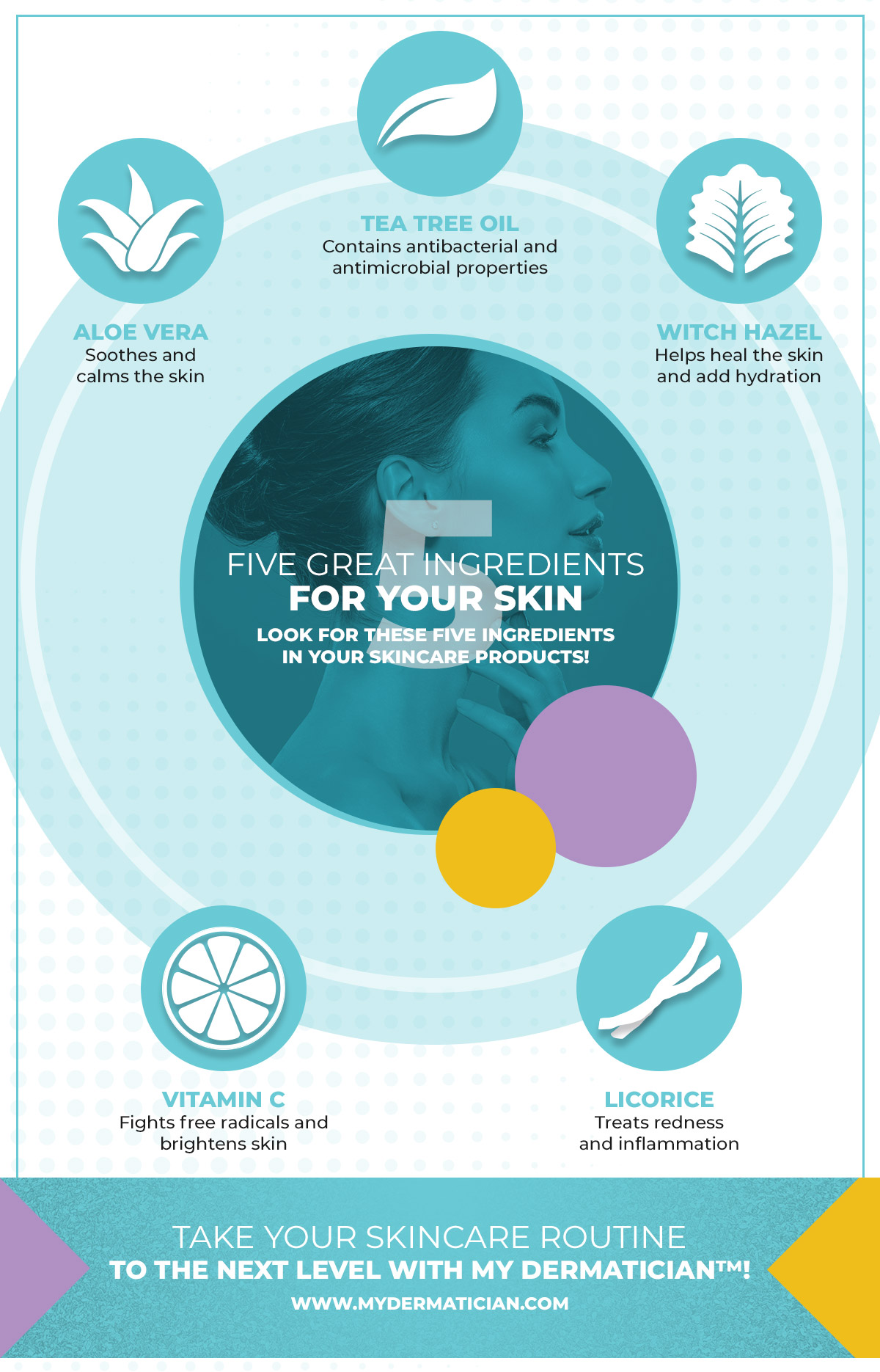 Vitamin C
Those who feel sick are often told to drink orange juice or eat citrus fruit that contains vitamin C, as it can help boost your immune system. However, when applied to your skin, vitamin C can also help with a myriad of skin problems! In most cases, vitamin C is used to aid in collagen production, which can help with sagging or dull skin, but this vitamin also contains antioxidants that can fight free radical damage and lighten any dark spots you may have on your face.
Licorice
When you think of licorice, you most likely think of the candy and not an ingredient that you would add to your skincare products. Licorice may not be the most common ingredient in your products, but it has some extraordinary benefits. Originating from a root, licorice has anti-inflammatory properties and can be used to treat redness and rosacea. Should you find licorice listed as an ingredient in a skincare product, it will most likely be an under-eye treatment to help lighten up the dark circles under the eyes.
Find More Products at My Dermatician!
These are just a few of the ingredients you may find in skincare products that are good for your skin. Once you've found all the products you need, the Sonic Cleansing Brush from My Dermatician can help you take your daily skincare routine to the next level. This sonic brush is designed to help clear your face of makeup, dirt, and oil, leaving behind clean, clear, and healthy skin. Simply add a small amount of your favorite cleanser to your brush, and it will take care of the rest. Explore our website to learn more about the amazing features of the Sonic Cleansing Brush, and if you are ready to take your daily skincare routine up a notch, we are here to help. Place an order with My Dermatician today!